Community Management
Social media changed the online marketing game overnight. With a blink of an eye, brands had direct communication access to their consumers. But while the technology is immediately available, brand-centered communities take time to build. That's where MediaLabs can help.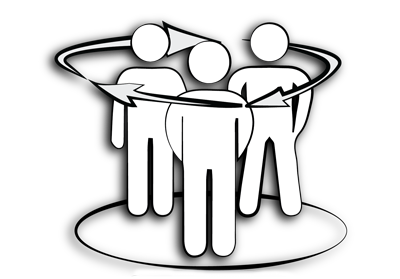 Your Brand Fans, Organized and Empowered
Your company's budgets were stretched even before you had to account for a social media budget. However, it's possible that social hasn't even kicked in to boost your bottom line yet. That's why we believe in incorporating community management directly into your current strategy, rather than operating it in isolation, so that all of your marketing initiatives can benefit from your social reach.
The most effective community management strategies will be implemented from the beginning. Building a dedicated following allows you to build social media campaigns that gain traction and grow your bottom line, rather than just expending your social media budget.
Data-Driven Community Management
Our approach leverages traditional market research and SEO to help ensure Community Management is data driven and helps maximize social media's SEO benefits. Customers are finding brands in social the same way they're finding them in search. We understand how to leverage social media efforts to bring the right sort of users to your site, and create customer interactions that align specifically with your goals.
Whether you are hoping to start a new community or have aggressive growth plans for an existing strategy, we can customize a management plan to fit your needs. Our social strategists are thought leaders in the space, and can help you guide the conversation surrounding your brand.